Hand Dipped Taper Pairs 10" 12" 13"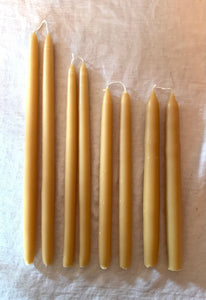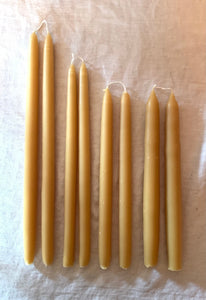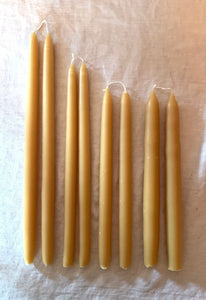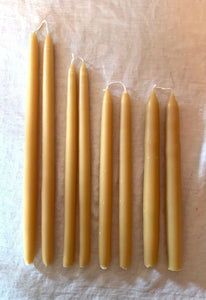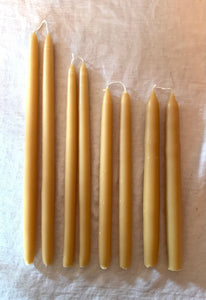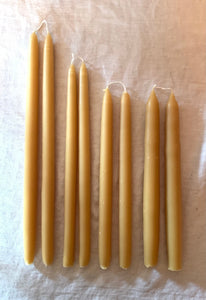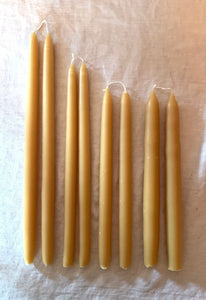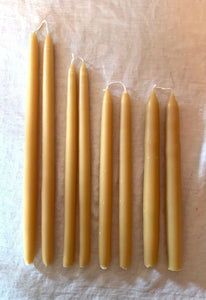 Hand Dipped Taper Pairs 10" 12" 13"
Hi there! We're Shawn & Susan, the owners of Pioneer Spirit. We hope you like this product :) If you ever want more information, more pictures, or just want to chat, feel free to reach out to us using the messenger button in the bottom right corner. All our products are handmade locally with love and extreme care. Please find details, additional information and reviews for this product below!
Hand dipped in our own studio these elegant tapers of different sizes and widths all Canadian Beeswax made by us, using old methods with new equipment.
10" x 7/8" burn time 12 hours
10" x 1/2" burn time 10 hours
13" x 1/2" burn time 13 hours  Sold Out
12 x 7/8" burn time 14 hours
All our candles are hypoallergenic and free of any harmful carcinogens. All naturally scented with no strong smells. Each product is handmade using century old techniques. No fancy equipment, just steady hands and an eye for perfection. And of course, all of our ingredients are sustainably taken from small, Canadian beekeepers who respect their bees and the environment.