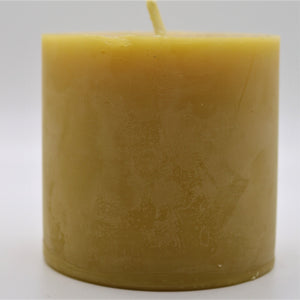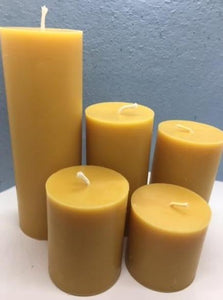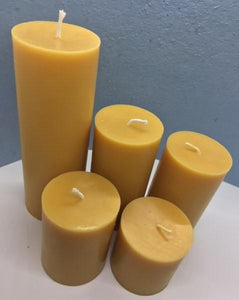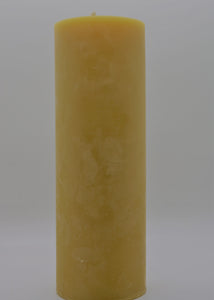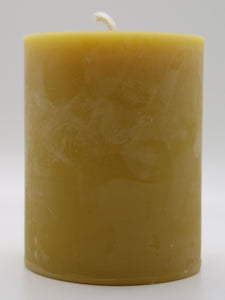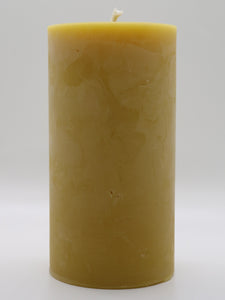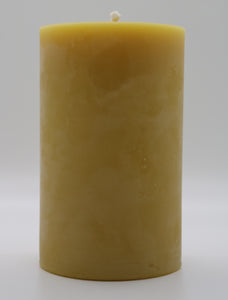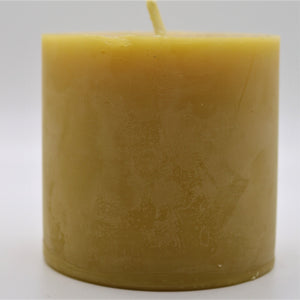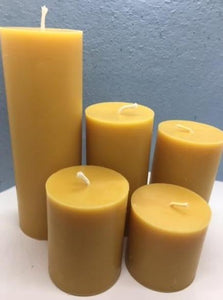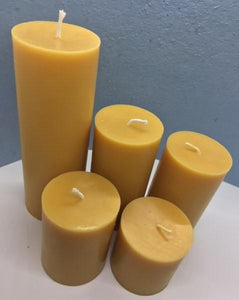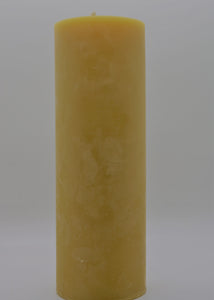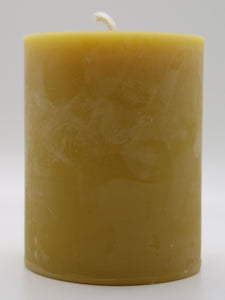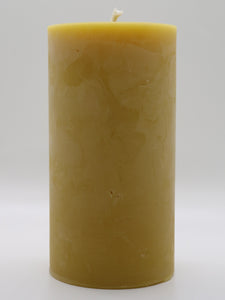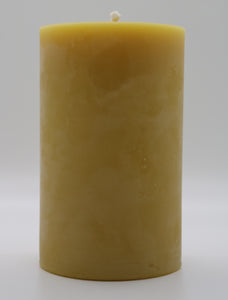 Pure Beeswax Pillars
Hi there! We're Shawn & Susan, the owners of Pioneer Spirit. We hope you like this product :) If you ever want more information, more pictures, or just want to chat, feel free to reach out to us using the messenger button in the bottom right corner. All our products are handmade locally with love and extreme care. Please find details, additional information and reviews for this product below!
Our artisanal, 100% pure beeswax pillars, are handcrafted from start to finish, using quality Canadian beeswax.  All Pillars have a 3" Diameter, Height's as follows:
Small 2.75"   BT 40 hours
Medium 3.75"  60 Hours
Large 4.75" 80 hours
Extra Large 5.75" 100 Hours
XX Large  8.5" 120 Hours
Save Money and get Free Shipping (Canada and Continental USA) when you buy 1 of each Pillar for Only $135.00.
For best results, these pillars must be burned for at least 3+ hours the first time. To avoid tunneling, carefully hug the edges of the candle towards the flame. This will also ensure the candle burns completely.
Beeswax is environmentally friendly, smokeless and dripless when burned in proper conditions. Enjoy burning beeswax, the only naturally existing wax on earth!
All our candles are hypoallergenic and free of any harmful carcinogens. All naturally scented with no strong smells. Each product is handmade using century old techniques. No fancy equipment, just steady hands and an eye for perfection. And of course, all of our ingredients are sustainably taken from small, Canadian beekeepers who respect their bees and the environment.